New
Hound Pod – Two Tone Lime
HoundPod Type: Tendril
HoundPod Colour: Two tone Lime
HoundPod Head colour options: Black&White/ Seal&White / Grey&White
Inside Height: 60cm
Inside Width: 60cm
Inside Depth: 45cm
Height to Top of Tendril: 120cm.
Bed Material: Natural felted wool

Lining Material: Natural felted wool.
Pillow: Pillow is 100% polyester for easy cleaning

Recommended Use: Hound bed
Country: 100% Australian Designed.
Benefit 1: Traps the heat and provides cover.
Benefit 2: No blankets bearing down on your hound.
Benefit 3: 100% natural fibre.
Bed Measurements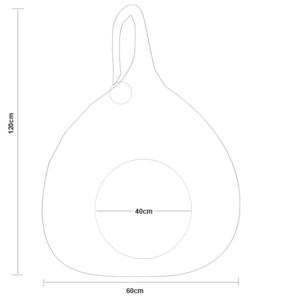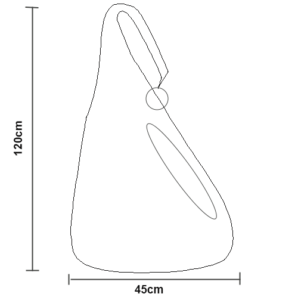 **Note: Our model shown is 35cm from Paws to Shoulders
A Unique Hound Pod (TM)

The Hound Pod has been designed from 100% natural felted wool. Designed to provide cover with a minimum footprint, the Tendril bed has been designed to trap heat and keep your hound warm. With an optional pillow, you can place a microwaveable (not sold through RH) heat pad into the pillow sleeve and provide consistent warmth throughout the night, even on the coldest nights.
These pods are unique to Royal Hound. We have designed them to stay sturdy and upright with our design team using complex engineering and physics to get the right structure, all without metal or plastic frames which dogs can chew on.
These beds are only designed for indoor use. The tendril can be shaped by you to your liking.
Hound heads come in three colours: Black & White | Seal & White | Grey & White. You can choose the colour that suits your hound.
These Hound Pods can be washed (however we recommend only using a damp cloth).
USD $190.37
| | |
| --- | --- |
| Weight | 8 kg |
| Head Colour | Grey & White, Black & White, Seal & White |
Only logged in customers who have purchased this product may leave a review.