About US
Royal Hound is a creative design studio dedicated to crafting stylish, good fitting garments for Italian Greyhounds (Iggys), Whippets & Greyhounds.
As passionate Iggy lovers we understand the need to have garments that fit these unique and lovable breeds. We experienced the challenges in getting these precious little souls to feel warm in winter without feeling restricted and old fashioned.
We didn't forget about the other seasons either. Summer can be just as challenging, making sure we protect their delicate skin and perfect little mannerisms that allow you to snuggle all day with them without the problems that come with bad fitting oversized dog clothes.
If you love these breeds, and we do, you'll understand that generic clothing doesn't do the breed justice. It is poor fitting, hindering their movement and their personality.
It leaves you few options where you either make them yourself, or rely on overseas businesses that cost a fortune to buy and ship while having no regard for our environment or the health a well being of your sighthound.
So we decided to do something about it. It is our passion and our love.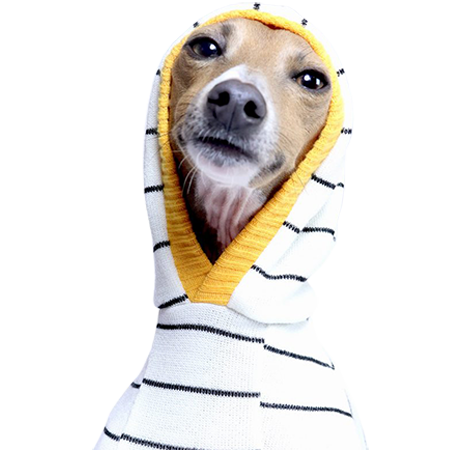 Our Inspiration
If you have, or currently own an Italian Greyhound you'll
understand how captivating and gentle natured these little souls are.
Our little Iggy, Memphis, captivated our family from the day he arrived, so much so we built a business around him. He is the genesis of Royal Hound.
Carmela & Peter
Let's Chat
We are always happy to hear from our customers.